What's Next After High School Program
Discovery. Choice. Action.
Does this sound like you?
Unsure of what to study or which major to select in college?
Getting pressure from friends and family to have your college and career decisions figured out?
Undecided about whether to go to college, trade school, take a gap year, or start working?
Confused about how to identify your skills and talents?
Guessing what you want to do, and hope it'll be the right choice?
Not sure what questions to ask during your college visits?
Like most students your age, you're starting to think about what to do after graduation.
Maybe that's got you feeling indifferent and uninterested in future decisions, frustrated or anxious with the not so subtle peer pressure, or crossing your fingers just hoping things will just work themselves out. You are NOT alone, it's way more common than you think.
In my 15+ years of leading hiring initiatives Human Resources and 5+ years helping students and professionals to plan their careers, I've noticed that the willingness to explore your interests, strengths and skills and available resources exponentially increases the likelihood that you enjoy career satisfaction.
Making decisions based on your interests and goals is the best way to prevent faulty decisions, regret, wasted money, changing majors in college, and career dissatisfaction.
I help my clients zero in on the best academic choices and career direction for their fulfillment and success.
That's why I have created my "What's Next After High School" program!
You will make self-discoveries that will help you make the right choices and the right decisions for your future.
Next Group Session Begins: 8:00pm Monday, September 18, 2023
Book an appointment to learn more about this program.
Benefits of the What's Next After High School Program
By the end of this program, you will:
Clearly understand your strengths, interests, abilities, and motivations
Confidently communicate this knowledge about yourself to colleges and employers
Employ resources to transition smoothly after high school
Feel more confident (and maybe even a sense of relief) about your future direction
We'll discuss topics like:
Life after high school: college, gap year, trade school, or employment
What to study during the remainder of high school or in college
The best college, gap year, or job environment for you
Effective learning strategies
Best talking points for your college essay and college application topics
The "What's Next After High School" program features a combination of career assessments, reflection questions, resources and strategies for taking action, and 5 group workshops.
You'll discover so much about yourself by examining assessment results and determining how to use those findings in your decision-making process.
Here's what you get inside the program:
Five 90-minute weekly virtual group coaching sessions designed to inform and empower, on the following topics:
1. Career exploration tips & strategies
2. Discovering your core/unconscious motivators®, core motivations that drive actions and behaviors
3. Uncovering your interests in a new and meaningful way
4. Revealing your personal style, natural wiring (your abilities), and personalized learning strategies
5. Creating actionable steps to move forward with your career options
Three career assessment reports, featuring suggested careers to consider
Regular communication and support from Andrea by email and text as needed during the 5-week program
A 1:1 meeting scheduled during or after the 5 week program.
Access to the recorded modules and bonus material for 3 months following the end of each session
Takeaways, including scripts and questions that you'll develop in class and continue to use as you explore colleges and when you interview
Your parents are invited and encouraged to attend!
When you participate together, you receive the same information –  making it easier to have conversations about your future.
Group coaching provides:
Increased accountability, which leads to better results
The realization that other students are facing the same challenges and have the same questions as you. You are not alone!
The exchange of new ideas, experiences, and points of view among fellow students
An increased sense of community, as everyone can express hopes, concerns, and support
The opportunity to develop friendships with students who share common interests and experiences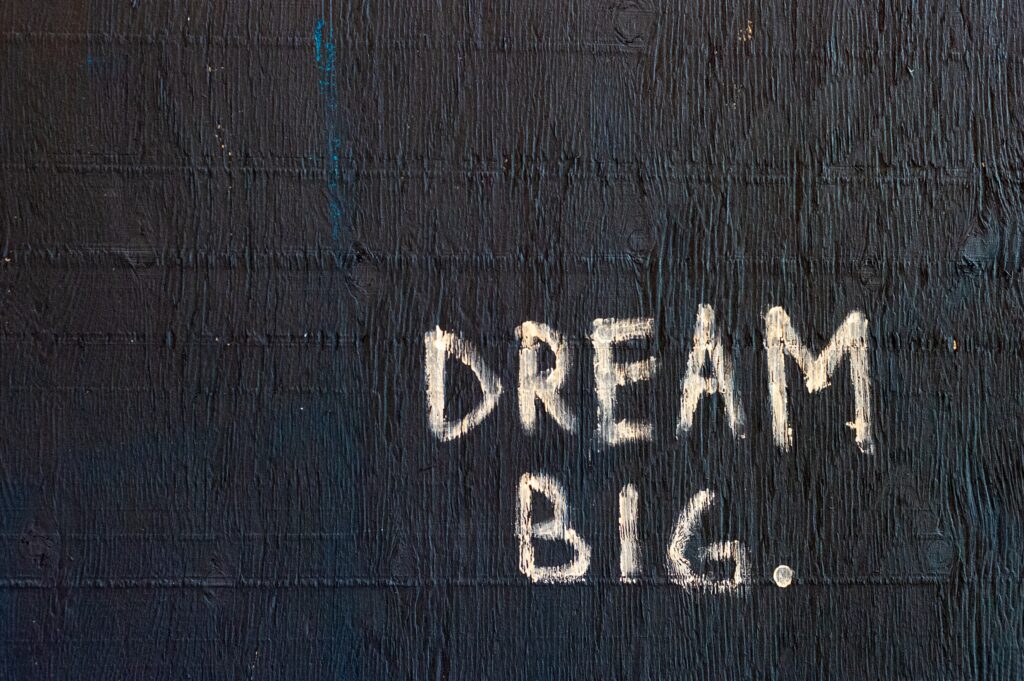 Ideally, you will attend all group gatherings through Zoom and turn your camera on, although there is no pressure to contribute to discussions. Asking questions and sharing comments is encouraged, but it's fine to just listen. You also can comment or ask questions through the online chat, if you prefer to stay muted.
Andrea's Career Exploration program was very impactful, she provided my daughter with resources to make informed career and educational decisions. It included career assessments that identified skills and personalized career recommendations. The self-awareness was enlightening, it allowed for a better understanding of my daughter's personality and how to communicate with each other better. A must process for every high school student!
California Parent
My child was losing motivation in school because he felt that everyone knew what they wanted to study in college, except him. I knew I wanted to reach out to Andrea and her practice because I've heard wonderful things about how she was helping students and adults alike. We were lucky to be part of the program where she uses three assessments to evaluate one's strengths and a group of students who went through the process together. The group setting helped encourage my son to participate and be more verbal with his thoughts, whereas he is normally more on the quiet side. It did not matter that my child was doing well in school I knew he would benefit from learning about himself beyond academic grades. The results and feedback he has gained through Andrea's program have given him more confidence in his strengths and a much clearer idea of what he would like to focus on in his career and for the rest of his adult life.
Pennsylvania Parent
1 payment of $997
or
2 payments of $575
Book an appointment with Andrea to learn more about this program
For Parents: Conditional Guarantee
I am 100% committed to giving your child the tools, resources, strategies, and coaching to set them up for success and plan for the future. If you're on a payment plan, you agree to make all payments you committed to at the time of the invoice date. We do not cancel payments, as this is not a membership.
If your child has gone through all the program material, completed all the homework, and requested support from me during the program, and you still feel the program did not deliver what it promised, submit your child's completed homework before the 5th-week program end date, and I will contact you to discuss next steps.
In the rare event of a refund, there will be a 20% processing fee to cover the cost of the assessment license codes and administrative fees. You will also lose access to all online materials.